Tibetan Astrology Immersion
18 Hour Course with Erik Jampa Andersson
This course is a replay of a live course that took place in April of 2021
COURSE OVERVIEW
This course consists of:
Six three-hour video lectures with Erik Jampa
Comprehensive Course Text
ABOUT TIBETAN ASTROLOGY:
For thousands of years, astrology has been prized as an indispensable sister-science to traditional medicine, offering practitioners a valuable glimpse at underlying energetic and elemental forces that might otherwise be hidden from view. But despite its central role throughout much of our intellectual history, astrology has largely fallen out of favor in the west over the past few centuries, replaced by a range of new scientific, medical, and technological paradigms. While the use of astrology in modern holistic medicine has grown increasingly rare, a renaissance in astrological wisdom has begun to emerge worldwide, with many practitioners seeking to reunite these long-lost companion traditions. 
Tibetan Medicine is one of the few traditional medical systems to still maintain a close connection between these two sciences, united under a cohesive cosmological framework established by Buddhist masters of the past. Medical universities like Men-Tsee-Khang, the "Medical and Astrological Institute" of H.H. The Dalai Lama, offer individual study tracks for doctors and astrologers, each consisting of five years of theoretical study followed by a year-long internship. However, all doctors are required to study the basics of astrological science, and all astrologers are required to undertake essential medical training.
There are a number of astrological traditions in Tibet, with lineages tied to Chinese, Indian, and indigenous Tibetan astronomical systems. As with the Science of Healing, Tibetan Astrology represents a profound synthesis of diverse knowledge, navigated and codified by leading Tibetan scientists through the millennia.
ABOUT THIS COURSE:
In this course, Tibetan Medicine practitioner and classical astrologer Erik Jampa Andersson will introduce the foundational principles, calculations, and analytical techniques of Jung-Tsi, or "Elemental Mathematics." This ancient astrological tradition is rooted not in the outer movements of the planets, but on the cyclic transformations of the five elements here on earth. Participants will learn a number of essential calculations and techniques, including the following:
Calculation and interpretation of the Five Elements and their interrelations 
12 Animals of the Zodiac
Vital Force (Sog)
Health Force (Lü)
Power Force (Wang Thang)
Luck Force (Loong Ta)
Soul Force (La)
The Nine Magic Squares (Me Wa), revealing past life and future life dynamics, hidden character traits, deity associations, etc. 
Trigram (Par Kha) calculation according to Tibetan tradition, essential for prescriptive geomancy and detecting hidden energetic influences
Instructions for casting a basic yearly horoscope
ABOUT OUR TIBETAN ASTROLOGY CURRICULUM
Participants who complete this foundations course and the final project will be invited to continue on to Tibetan Astrology Level I, which will cover more complex chart calculations, deeper analysis, remedial practices, illness charts, Tibetan synastry, and much more.
While a complete education in Tibetan Astrology would require many years of dedicated training, our Astrology curriculum is designed to give traditional medicine practitioners a grounded and practical foundation in Tibetan Astrology. Our full curriculum includes four root modules, including this Foundations course, Elemental Mathematics (Jung Tsi), Stellar Astrology (Kar Tsi), and Medical Astrology (Né Tsi). Optional additional workshops will be available for those who wish to expand their basic knowledge of global astrological traditions. 
1

Navigating this Online Learning Platform (Video)

Navigating this Online Learning Platform (PDF)

2

Foundations of Tibetan Astrology Course Text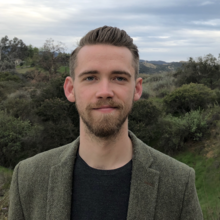 Erik Jampa Andersson, director and founder of Shrīmālā, is a Sowa Rigpa practitioner, Sorig Khang International teacher, and meditation instructor with students and clients across the world. Erik is one of the few westerners to have completed a comprehensive education in the Gyu-Zhi (Four Tantras of Tibetan Medicine) as well as clinical training in Tibetan herbalism, dietetics, and manual therapies. A Buddhist practitioner since age 14, Erik found an early home in the Tibetan tradition under the close guidance of Lama Tsultrim Allione, Tulku Sang-Ngag Rinpoche, and Khenpo Urgyen Wangchuk. After a stint in Tibetan Studies and Eastern Medicine at Naropa University, he completed the Shang Shung Institute's Traditional Tibetan Medicine program between 2012-2017 and trained extensively under notable senior Amchis such as Dr. Phuntsog Wangmo, Dr. Namgyal Tsering, Dr. Nyima Tsering, and other Sowa Rigpa physicians in America and Asia. In 2013, he began studies with Dr. Nida Chenagtsang and has been blessed to receive many precious instructions on Tibetan Medicine, healing yoga, mantra therapies, and the Yuthok Nyingthig (the spiritual lineage of Tibetan Medicine) from this great medicine guru. Outside of the Tibetan tradition, Erik has undertaken training in western herbalism, Taoist medicine, Alchemical herbalism, and Plant-Spirit Healing. Following in the footsteps of Hippocrates and the world's great ancient physicians, he is also trained in the Tibetan, Hellenistic, and contemporary Western traditions of Astrology and Astro-herbalism. While Tibetan Medicine is the core of Erik's healing philosophy and methodology, clients benefit from his breadth of knowledge and experience within myriad ancient and modern healing traditions.